You have found
YOUR inspector

At Schultz Inspection Services we provide a variety of professional inspections for the SW Florida area including counties such as Lee, Collier, Glades, Charlotte, Glades, and Hendry. We are happy to travel to neighboring counties to meet your inspection needs as well, just let us know where you are!
We are dedicated to treating each and every customer as if they are our only customer, you are not just another client. We are family-focused, first-home buyer friendly, and treat every client with the dignity, integrity, and professionalism that we would want to experience. Whether you are buying your first home, purchasing an investment property, are a seasonal resident, have rentals, or just need a hand figuring out what you should be doing to protect your investment…we have a service for you!
We utilize modern technology and our training is kept up-to-date; we are constantly learning and always exceed our continuing educational requirements!
Please have a look around to see what we offer. Let us know if you have any questions or special requests.
Our pricing is clearly listed and, once you are ready, you can book online in moments.
Thank you for considering us for your inspection needs – we look forward to working with you!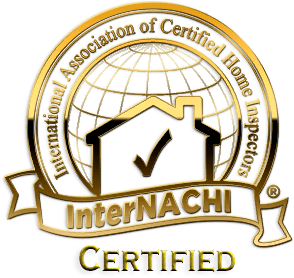 Gerald Joshwa Schultz
Owner / Certified Professional Inspector
Josh is the Owner of Schultz Inspection Services. He is a state licensed Home Inspector, certified Indoor Air Quality Consultant, FAA certified Commercial Drone Pilot, and maintains membership in both InterNACHI and IAC2.
State License: HI13076
InterNACHI Member: 20080326
IAC2 Consultant: 22-6793
FAA-Certified Drone Pilot
Licensed & Insured

I will conduct the inspection as if it were for my own family
I am committed to treating each client with dignity, respect, and professionalism
I adhere to a strict code of ethics
I am state-licensed and insured
I am a member of InterNACHI, the world's largest trade organization of Home Inspectors
I completed my certification with InterNACHI – the only accredited (USDE, ACCET) Home Inspector college
I am a member of the International Association of Certified Indoor Air Consultants and a Certified Mold Inspector
I have a genuine desire to help my clients
I utilize modern technology (including thermography)
I am an FAA Certified Commercial Drone Pilot
I am covered by a $25,000 Honor Guarantee
I exceed my continuing educational requirements set forth by both InterNACHI and the State of Florida – I never stop learning!

I have undergone additional training for operating during the COVID-19 pandemic and take both the safety of my clients and my family very seriously. I adhere to all recommended safety protocol recommended by the CDC, state, and InterNACHI.
Call to find out more or schedule an inspection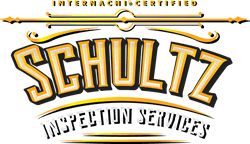 Schultz Inspection Services
2601 70th St W, Lehigh Acres, FL 33971, USA